Coaches: Jenny Kennedy, Mike Andrews, Gerard Elliot, John Fisher, Dan Christian
Matches: Our U8 girls are training and playing matches on alternate Saturday mornings at Blacon High School and KGV from 9-10am. Matches are in the Chester division of the CGFL.
Training: Tuesday 6-7pm – Upton High School
Spaces are limited, but if you would like to get involved as a coach, volunteer or player, please get in touch; uptonjfcmembers@gmail.com
Thanks to our very generous sponsor Parkin S Booth Ltd for the girls hoodies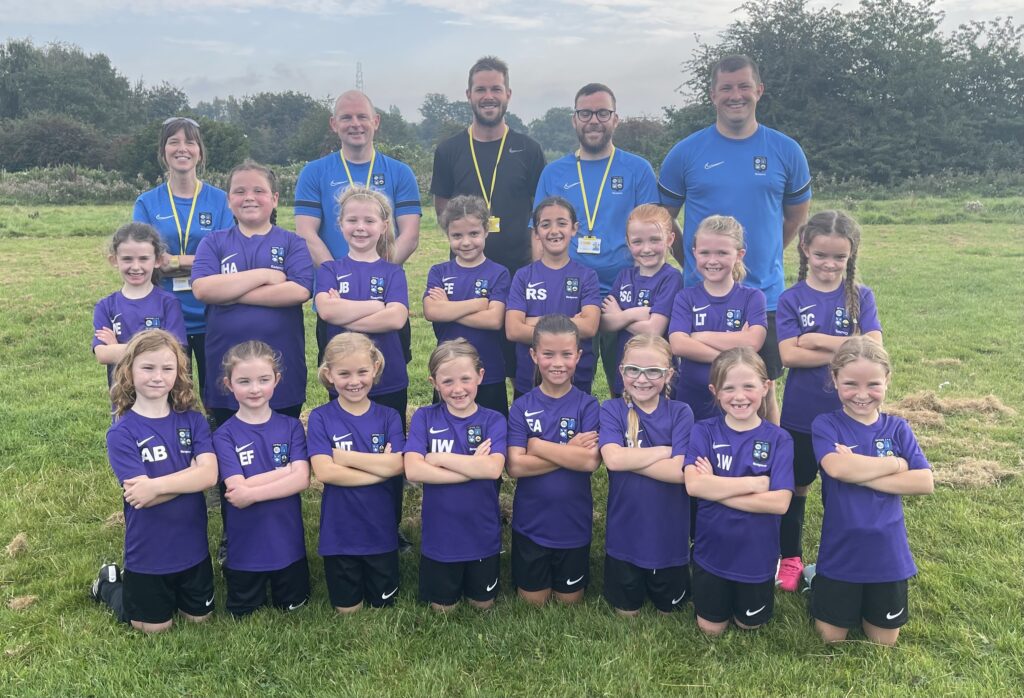 U6 Girls & Coaches – June 2022

U6 Girls at the Chester League Festival – May 2022
Our 6 week Wildcats course was a huge success and the U6 girls (year 1 2021/22) train on Saturday mornings from 9-10am.
Wildcats & Coaches

Wildcats Roar