Season 2022/23 – The season is well underway with matches for our U8 and above teams being played weekly in the CGFL. Our U7 girls have been playing in fun festivals at the new KGV facility and U6 and U7 girls are training weekly.
Presentation Day – The girls celebrated a fabulous 2021/22 season at the club's annual presentation day at Wealstone Lane, we say a sad goodbye to some of our long time coaches but welcome new players and coaches to the club.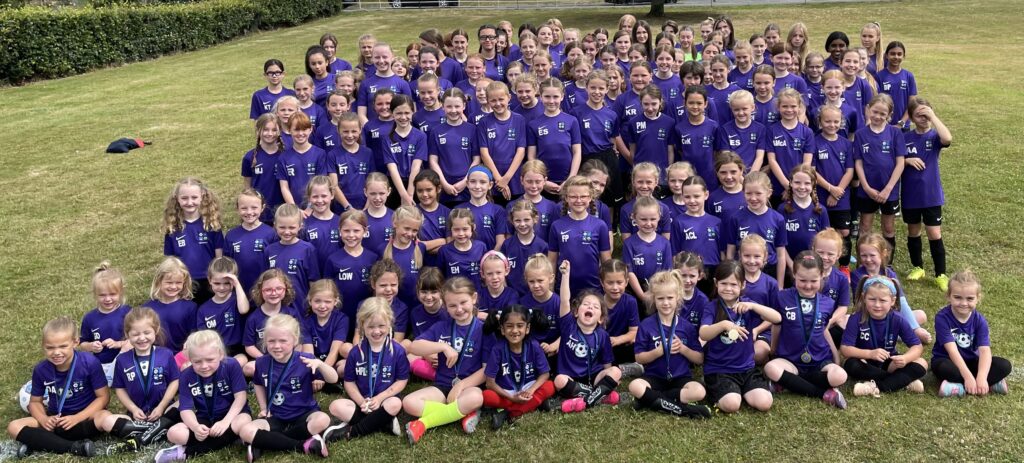 All our girls teams are now on summer break, please see age group pages for details of 2022/23 training and season start dates.
We have spaces in our U7, U9 & U10 teams (school years 2, 4 & 5 – 2022/23) – please get in touch if you would like to join us (07748 185423) or email secretary@uptonjfc.org
Congratulations
U9 Pumas & U10 Girls – Cup Winners 2022.
U12 & U13 Girls – League Winners – 2022

U9 Pumas Cup Winners

U10 Girls Cup Winners

U12 League Winners
Our 2022 Reception girls taster sessions were very popular and the group will start U6 training on 10th September. Massive thanks to the parents and also to the coaches from the U7 age group for mentoring and providing support.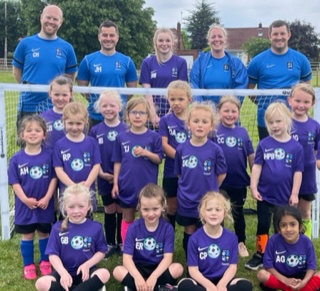 Wildcat Training Sessions 2021/22
Our Wildcat sessions have been a huge success with players enjoying fun football on Saturday mornings; we are planning on continuing this group from September when they will become U6's.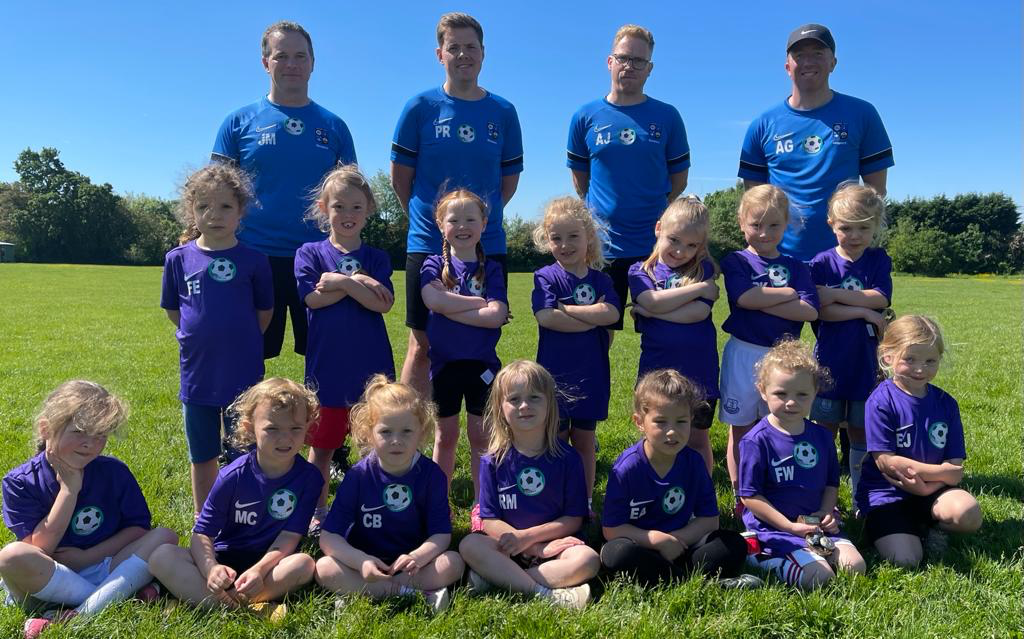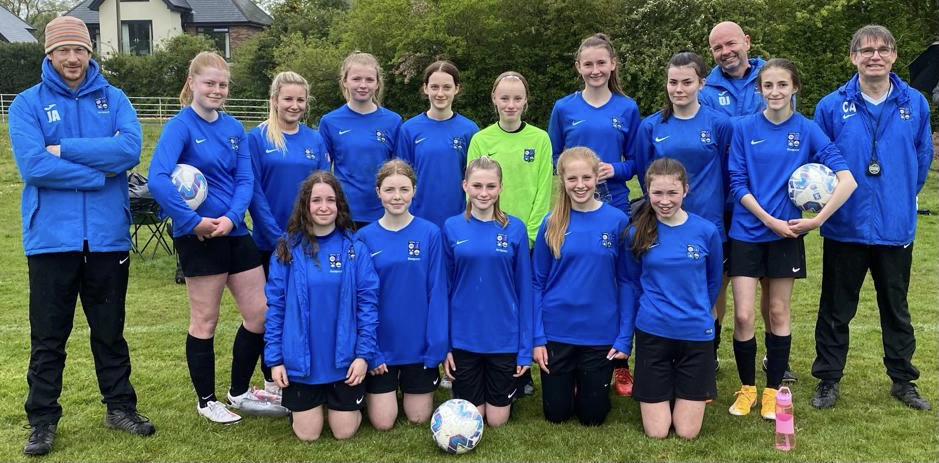 2021/22 Season
Summer training is now underway and most teams have moved back to Wealstone Lane, with friendly matches being played on Saturday mornings.
As we start registrations for the 2021/22 season most of our match day squads are now full, but we are always on the lookout for eager goalkeepers and training players are very welcome. We expect to have teams for the following age groups U6/7/8/9/10/11/12/13/15/17.
Anyone wanting to join the girls teams, please get in touch with Sue on 07748 185423.
__________________________________________________________________________________________
Upton JFC U8 girls were proud to be mascots at the Liverpool FC Women's match against Arsenal at the Chester 1885 stadium, Feb 2020.
All age groups celebrating the 2018/19 season at our annual presention day.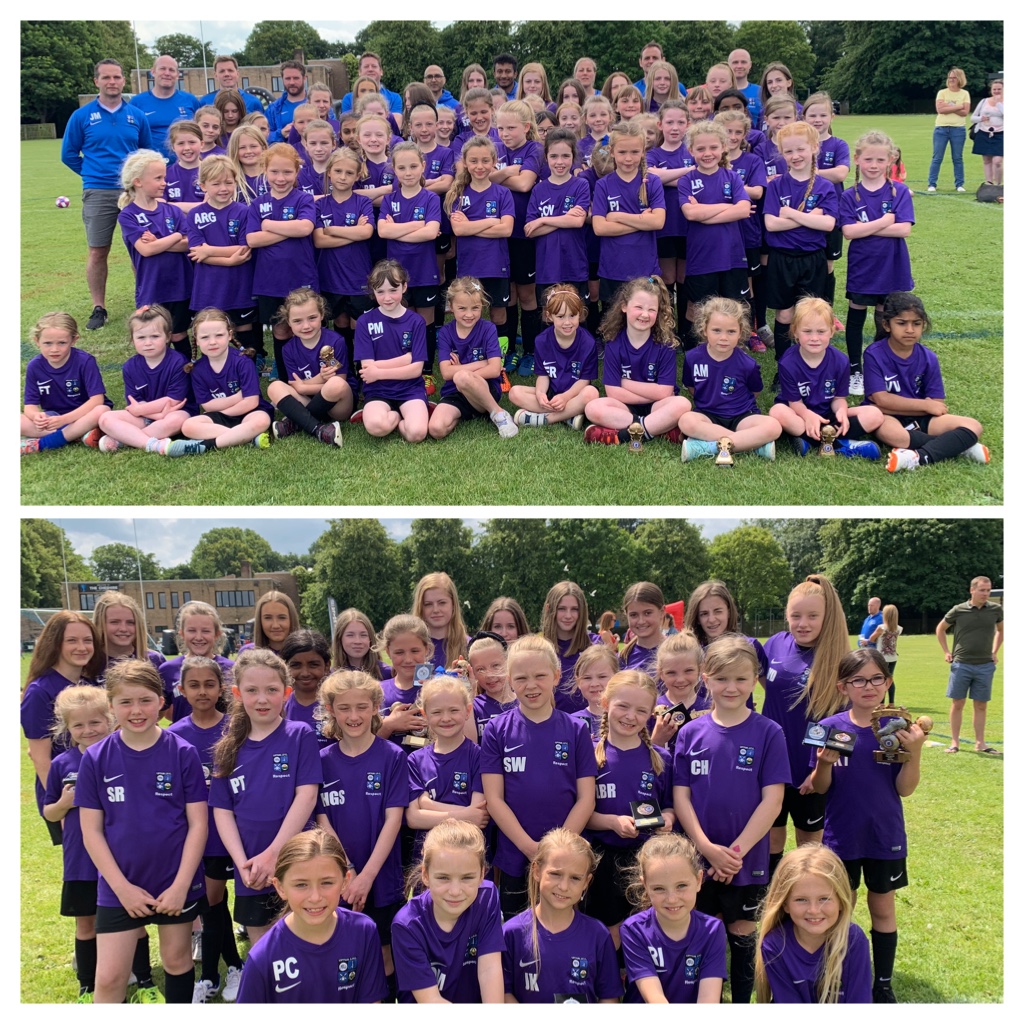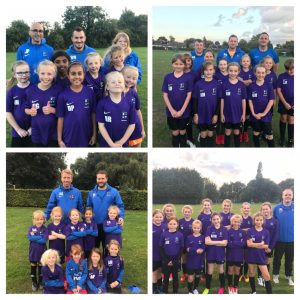 Girls looking smart in their new purple training kits.
__________________________________________________________________________________________
Upton JFC girls enjoyed a great presentation day at The Cheshire on Sunday 8th July. Well done to all the players, parents and volunteers for a successful first season of training, friendly and league matches.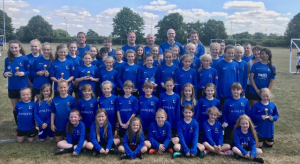 _____________________________________________________________________________
On a freezing cold day in March the U9 girls organised a cake sale to raise money for Sports Relief, the girls raised over £100. Many thanks to Grace and Janette for the inspiration and organisation and to the bakers and helpers on the day.
Our friends from Waverton and Frodsham joined us for U7 and U8 friendly matches, we managed to finish before the snow started!
The U9/U11 & U13 competitive teams are now full, although training only players are welcome to join us.
Our U9 team is sponsored by Manleys Solicitors and the U11 by the Deva Group. Thanks to McDonalds for the U11 and U13 kit, they all look very smart.
Upton JFC Fun Festival
In July 2017 Upton JFC hosted it's first Girls Fun Festival. Over 120 girls, aged from 5 to 15, from Waverton, Blacon and Frodsham came along to play friendly matches. Many thanks to all the volunteers who made the event such a success.
Also, thanks to the team at the Wealstone Lane Pavilion for their support.
U9 Pumas Cup Winners

U10 Girls Cup Winners

U12 League Winners