Congratulations to our Open Age Team – Upton Blues – on their 4-0 win over Duddon FC in the District FA C&C Catering Challenge Cup. Support from the club was fantastic with players, parents and coaches cheering on the team.
Goals from Joe Williams (2), Ed Behan and Freddie Bulow sealed the win, with assists from Danny Evans (2), Josh McEwan and Tom Berry.
Man of the Match was Tom Berry.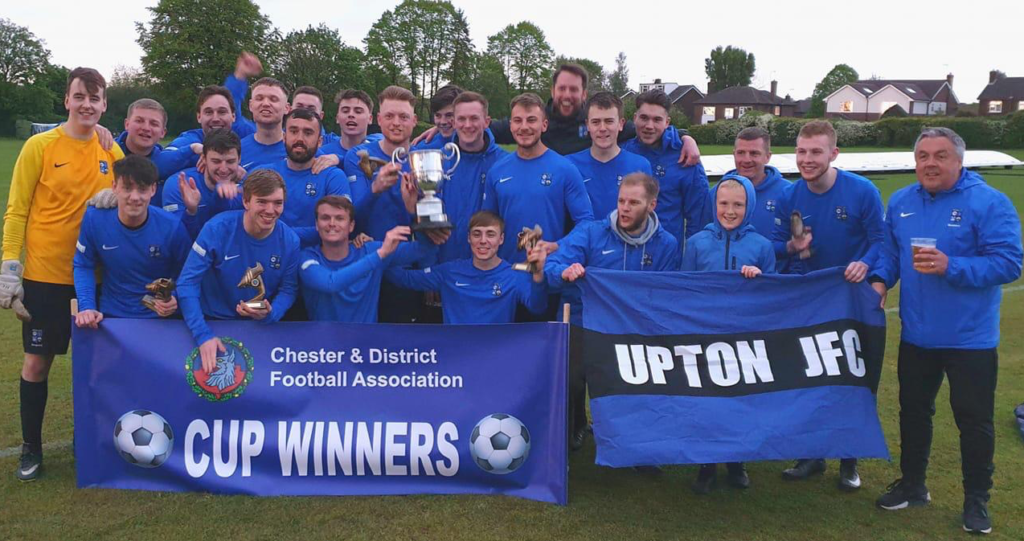 The Club is forming a Youth Open Age Team for next season, please get in touch if you are interested in playing or coaching.