Upton JFC (Chester) is an FA Accredited Club with charitable status (Charity Number 1172690), which is affiliated to Cheshire FA. We provide an inclusive environment for children from 5 years old. We also have thriving Adults football including, Upton Ladies, Masters, Open Age Youth Teams, Social Football and a Vet's team.
The Club is accredited by the FA in recognition of the club structure and strong governance; our aims and objectives are:
To provide a safe, inclusive environment for all players to enjoy football and football related activities.
To provide coaching that is appropriate for, and of benefit to, all players.
To support the Club's volunteers and ensure that they receive the training and equipment they need to perform their duties on behalf of the Club.
To provide strong financial governance thus ensuring that all the Club's financial responsibilities are met.
To work closely with the FA at all levels and uphold the values and principles of the Respect campaign.
Photo Gallery 2023
U10 Panthers

U10 Pumas League Cup Winners

U8 Girls

U6 Girls

U13 Girls
U12 Jaguars – Shield Winners

U17 C&DJFL Champions

U15 C&DJFL Champions

U13 Jaguars League Winners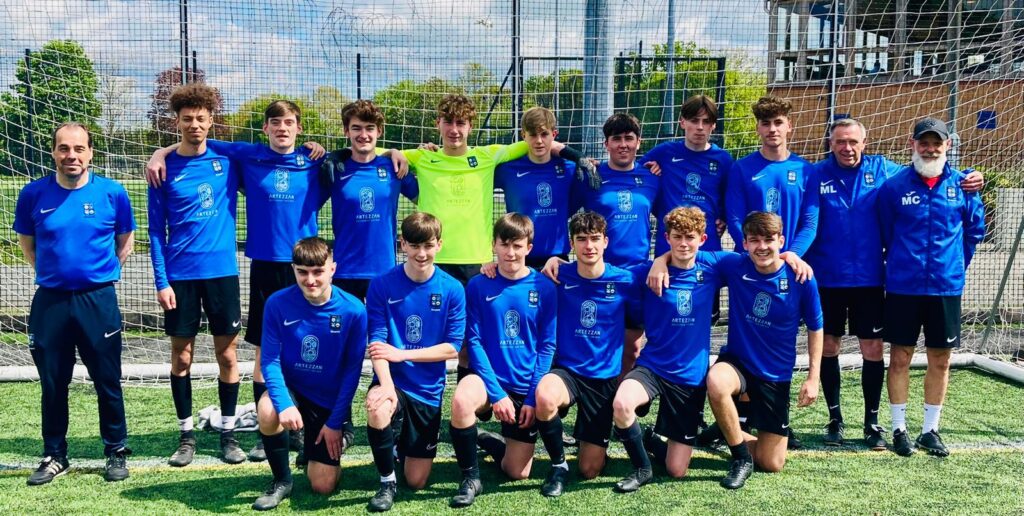 2023/24 Executive Committee

U6 Juniors playing their first match



U17 Boys Knock Out Shield Winners 2022



U12&U13 Girls – League Winners 2022


Easter eggs for the U6 Girls



U8 Girls play a friendly against Poulton Vics



U11 Girls new sponsor



U11 Juniors in the Cup Final



U9 Juniors have reached the semi finals



U11 Panthers in their new kit


Under 5/6/7/8/9 girls training and playing matches



U7 Girls – Cheshire FA Futsal



U8 girls were mascots at the Liverpool FC Women's match against Arsenal



Waiting to go on the pitch



U9 Girls



U10 Girls



U11 Girls



U13 Girls



U15 Girls

In May 2017 the Club was proud to be awarded the Cheshire FA Community Club of the Year Award.