Training – The team trains on Thursdays at Wealstone Lane in Upton from 7-8pm.
The U9 team will be playing league matches from September 2018.
Sponsored by Manleys Solicitors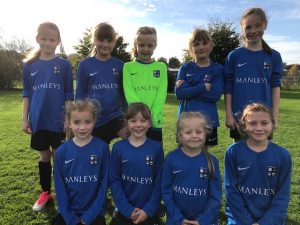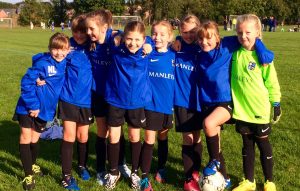 Fixtures will be published on the full-time site at U9s fixtures on full-time.
The girls attended a pre-season tournament at Hartford Sports Village on 8 July; they did really well, winning both their matches. Congratulations girls!