The U7 Xmas Party is at Wealstone Lane Pavilion on 9 December after training/matches @11.15am
From the 4 November training will be on the all weather pitches at Upton High School on St James Avenue (not the pitches at County Offices). The last session before Christmas is the 16 December (seasonal jumpers compulsory) and we start again on 6 January until 17 February.
All sessions are 10-11am. Please get in touch as below if you would like to join us.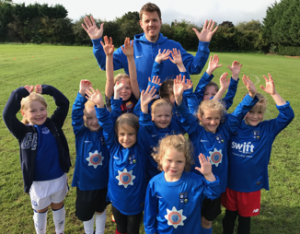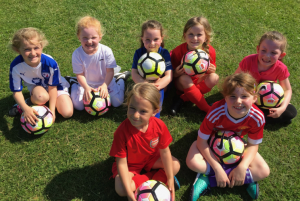 Sessions for girls in reception, year 1 & 2 are held on Saturday mornings from 10-11am, with a focus on fun and enjoyment. There is no competitive football at this age, although friendly matches may be arranged.
This team is currently looking for a sponsor.
Please contact sueterry@btinternet.com or call 07748 185423 if you would like more information.