The new season started on 16 September where we welcomed 3 new players. Phil completed his FA Level 1 coaching over the summer holidays and he is now firmly in control of the sessions.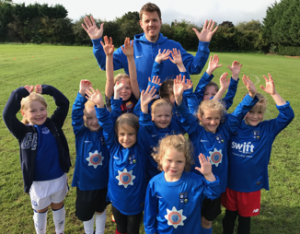 Training will be at the following venues; 23 September to 28 October Wealstone Lane in Upton.
From the 4 November we move to the MUGA at Upton High School for winter training. Last session before Christmas is the 16 December (seasonal jumpers compulsory) and we start again on 6 January until 17 February.
All sessions are 10-11am. Please get in touch as below if you would like to join us.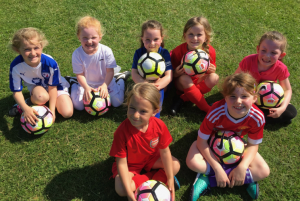 Sessions for girls in reception, year 1 & 2 are held on Saturday mornings from 10-11am, with a focus on fun and enjoyment. There is no competitive football at this age, although friendly matches may be arranged.
This team is currently looking for a sponsor.
Please contact sueterry@btinternet.com or call 07748 185423 if you would like more information.