U8 girls (2018/19) season looking very smart in their new home and away/training kits. Thanks to Phil for running around Snowden to fund raise.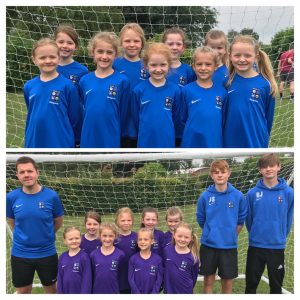 For season 2018/19 the team will be playing in the Cheshire Girls League and will be training on Thursday evenings.
Until the end of June training sessions are on Saturday mornings 10-11am, anyone wanting to join please get in touch on 07793 731330.