Coaches: Rich Cartwright, Gill Smith
Summer Training: Thursdays 7-8pm Wealstone Lane Playing Fields, Chester, CH2 1HB
Congratulations to the players and coaches on winning the Cheshire Girls League U12 European Division.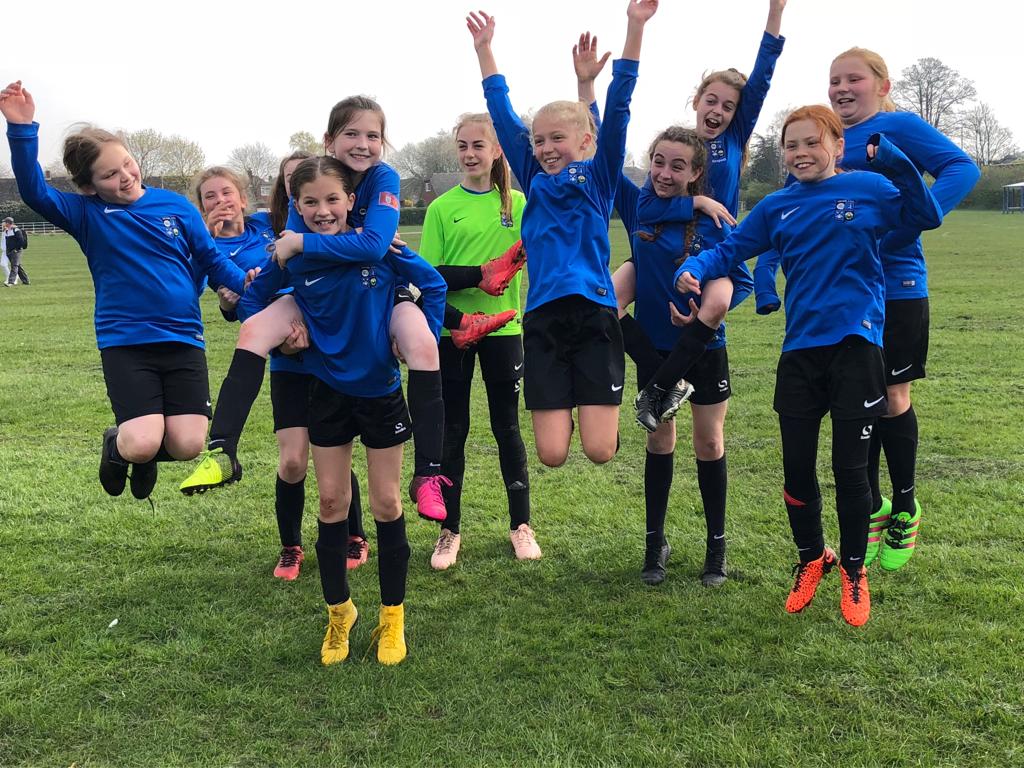 The team is sponsored by the Deva Group
The team is recruiting for a goalie, so anyone interested please get in touch with Head Coach Rich on 07525 031928
____________________________________________________________________________
Congratulations to the U11 girls team who were runners up in the Cheshire Girls League Cup (May 2018).
A fantastic result in their first season of football.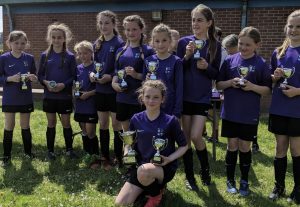 Matches – The U11 girls enjoyed a great first season in  Cheshire Girls Football League,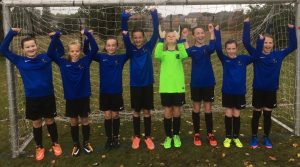 Anyone wanting to join us please contact Sue Terry – 07748 185423.
Preseason Festival
In June the U11's team played their first ever matches against teams from Frodsham, Waverton and Blacon in the Friendly Festival at Wealstone Lane. The team did really well, and has great potential.